[align=center][size=7]Welcome everyone! ようこそ![/size][/align]
[align=center]
[size=5]Interesting Little Fact About Japan[/size][/align]


Each month I put here a little interest fact about Japan, a kind of food, an interesting sight of a prefecture, a tradition, or just anything interesting, welcome recommendations.
Past spotlights:
Shirakawago—Gifu 2015May-2015June
Motsunabe—Fukuoka 2015 July-2015 Sept
Ryukyu Buyo—Okinawa 2015 Oct-2015-Dec
Cha Green Tea—Shizuoka 2016Jan-2016Mar
Sanuki Udon—Kagawa 2016Apr-2016June
Ishiyamaji—Shiga 2016Jul-2016Sept
Wine—Yamanashi 2016Oct-2017Jan
Kobe Night Scenery—Hyogo 2017Feb-2017Jul
Takayama Chasen–Nara 2017Aug-2018Feb
Kawara Soba–Yamaguchi 2018Mar-2018Jun
Ginzan Onsen–Yamagata 2018Jul-2019May
Uradome Coast–Tottori 2019Jun-
Last summer we took a relaxing Onsen trip to Ginzan Onsen in Yamagata, this summer we are shifting our relaxing spirit to Chugoku region, to the home of the legendary white bunny—Tottori Prefecture. What comes to your mind when hearing about Tottori prefecture? Tottori is the least populated prefecture in Japan, and the logo of the prefecture indicates "bird" and "advancement" Tottori has a wonderful ocean climate with four seasons and many unspoiled natural views. Today we are going to visit the Uradome Coast, which is also the featured Gotochi of Tottori in 2016.
Uradome Coast is formed by marine erosion, which led to unique natural cliffs, caves and large rocks of unusual shapes. It's also part of the Sanin Kaigan National Park (wikipedia). The name Uradome means inlet and abundant. Not only can you enjoy the breathtaking sceneries, but you can also canoeing and even paddle yourself around the clearest waters among the cliffs. Uradome Coast is also featured in the famous animation Free! In 2013. There are three most special sceneries around the coast. Firstly the 'Shirahara' Coast, consisting of five smaller islands, also named Kanawa Godou, meaning land of vegetable flowers. The second coast is 'Nishiwaki', where you can enjoy turquois view along the shores. The third view is 'Senkan Matsushima'—the cliff you see on the 2016 Gotochi. Due to waves constantly splashing, the unique door-like rock was formed.
Nearby Uradome Coast, you can also enjoy the black and white ice-cream made of cuttlefish sauce and enjoy the singings of seagulls, but be careful, don't let them grab your ice-cream! There is also the Sanin Kaigan National Park consisting of wonderful experience centers and views. A tourist from Hong Kong filmed a nice video of her experience around Uradome Coast, please view it here. Also enjoy a nice bird-eye view from here.
Besides Uradome Coast, Tottori Prefecture and Chugoku Region has a lot to offer. The Tottori Sakyu Sand Dune is a unique place to feel the desert in Japan. Nearby prefectures include Okayama, Shimane and Hiroshima, all have fascinating history, views and foods. Tottori offers very convenience connection flights from Tokyo, Osaka etc. and very fast Shinkansen routes from all over Japan. So what are you waiting for? Start planning your trip to Chugoku NOW!
[align=center]

copyright: Japan Posta Collect
https://www.postacollect.com/gotochi/area32/
Copyright/source:
https://www.japan.travel/en/spot/2278/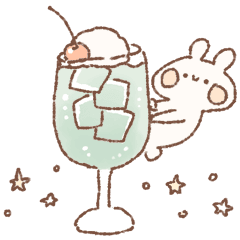 [size=5]MONTHLY ARTICLE RECOMMENDATION[/size]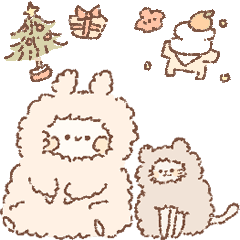 [/align]
Past blog/article recommendations:
Trip to Okinawa–jingzhi
Trip to Osaka—elena_sokolova
Stamp designer–Hoshiyama Rika-san
Japan postcrosser–A-chan-san
Awaiting for recommendation!
If you see any good articles or blogs about traveling to Japan by postcrossers, please send me a U2U to recommend! And all rights belong to the author, please do not pirate or use any content or pictures without authorization.
[size=7]Please read the rules carefully BEFORE joining. People who don't follow the rules cannot join. Questions regarding what has already been included in the rules will NOT be answered. All members' addresses are confidential, by joining this RR, you are deemed to agree not to disclose any member's address without their consent.[/size]
Hello everyone. I am Japan and other countries RR's host since 20-May 2015. Londonbunny. Welcome to this RR.
I'm Japanese and I live in London, my time zone is UTC/GMT Greenwich Mean Time.
London's local time here
[align=center]
新しいグループを開きたい方へ
[/align]
-私は週に1回 日本のメンバーの新しいグループを開きますので、待ち時間が短いです
-下記を記載したU2Uを管理者に送ってください。
・提供したいカード
・参加者数, (MAX 25)
・封筒に入れる/切手付き, written/unwritten
・国の制限(e.g. 1参加者/国) etc.
-新しい日本のメンバーは最大で3つのグループに参加することができます
-旧RRのメンバーはhost/rountineのどちらも制限されていません
-グループのメンバーから、リクエストに対して中古カード/広告カード/著作権侵害カードなどの疑わしいカードを受け取ったり、カードが届かない場合(against your wish)、できるだけ早くRRのホストに報告してください.
-ホストは他のRRやタグの不審なユーザーについての記録を集めています。もし他のタグやRRでの疑わしいユーザーがグループに参加しようとした場合も、ホストに報告してください. 私は彼らにリマインダーや警告を送信します。(この時、あなたは匿名となります) さらに、非常に深刻な場合は彼らに参加を禁止します。
-なお、可能な場合は、報告にあたって証拠を提供してください。ただし、虚偽の報告書を提出しないでください。よろしくお願いします。
-あなたが何らかの理由で参加したくない/参加できなくなった場合は、あなたのグループからすべてのメンバーを削除する権利を有します。
-あなたは(通常は遅いポストなどの言い訳を使用して)いないいるときに、カードを「受信」を報告するよう求めるメッセージが表示された場合は、次のとおりと私に報告する代わりに、彼らはしばしば詐欺師だしないでください(、送信できませんでしたのみ受信していないのではなく)部分的に送信されました。
[align=center]
Joining for the fist time
0.
DO NOT JOIN
this RR if you're not sure you're going to send, in this RR we do not welcome cheaters. If you're busy and cannot check back on the forum often, then
please join later when you have more time
. Upon closing of the group, if you did not log in within the last 2 weeks, you'll be sent a reminder via U2U and official site, if no reply within 1 week, you'll be removed from all open groups. If you did not log in within the past 2 months, you'll be automatically removed.
Please post in the thread "I would like to join GroupX. (&I will send X for host groups)". We do not accept members who has very few records sent on forum exchange activities (there must be sufficient evidence that people have received from you on the forum).
U2U me your address with "Japan RR" in the title. Do not U2U your address again unless it changes. If you don't U2U when you first join, your post will be ignored. Your address should follow the UPU standard format.
Wait for the group to be closed. All host groups have closing dates, routine groups will close once it's full with both Japan&OC members. I will send all addresses at the same time when the group is closed.
After receiving addresses, please send within 2 weeks and post in the thread when you send/rec.
New participants to forum can only have one traveling card group and NO item/special groups or host groups. After the card arrives, can have at most

four

traveling groups including only one item/special group. For every 10 groups you complete, you can have one more traveling group.But if you missed the deadline for once, the accumulation is completely erased and start from 0. You'll also be allowed in one group only for every week of deadline you missed. e.g. you missed deadline for 2 weeks, you'll have to be in only one travelling group for the next 2 groups.
[align=center]
Opening a host group for the fist time
-Please include in your U2U, the card you offer, number of participants (MAX 25), sending/receiving preference (written and stamped or unwritten/written in envelope).
-All host groups will stay open for a maxi time of 3 weeks.
-If you open a host group, you have the right to stop any member from joining your group without any reason. But please be friendly and do not use personal-attack wordings.
-There is no waiting list for routine groups, new group will be opened once the old one is full.
[align=center]
参加条件をご覧ください General Rules for this RR, READ CAREFULLY please everyone
[/align]
Please read carefully the preferences of the hosts/other participants and make sure you have their requested cards,

if you don't have the matching cards, please don't join.

If you're not sure, confirm with the host directly before joining.
Please only send new and store-bought cards, do not send AD/used/old/self-printed cards unless they match the other party's specific preference. Failing to do so will result in me not letting you join this RR.
Please write your username, group number and ''Japan&OC RR" on your cards.
Please send your cards within 2 weeks after receiving addresses. If you need more time please post in the thread in advance. If you missed the deadline and did not post, you won't be allowed to join new groups until ALL your traveling cards arrive and treated as starting from new member.
If your card is traveling for more than 1 month, you cannot join new groups. If your card doesn't arrive in two months, please re-send. Meanwhile you're not allowed in any open groups unless the other party is inactive.
You'll not be entitled to a re-send if you
-the other member obtained official proof of posting
-you have previously reports of receiving but not posting in thread (including all forum activities)
-sent me incomplete/wrong name or address
-you have constant delay/lost mail which is local postal system's problem
-use a public address (e.g. university department, institution name)
Every re-send is recorded. If you need re-send more twice accumulatively (NOT per year) you'll not be entitled to further re-sends if you don't receive and suggested to mitigate the postal problems on your side before joining again.
If you have passed your deadline for 2 months you'll be banned. You'll also be reported to the admins if you U2U others asking post in the thread as received when they haven't.
I have the right to refuse any member from joining if they're not following forum rules (for example, I'll refuse to add dishonest/unfriendly members). And I may also refuse to open a host group/include you in the RR if I consider your U2U inappropriate (e.g. rude/unfriendly/spam etc.), your subsequent U2U will not be read and reported to admin. If there are any disputes feel free to contact the forum admins too.
Let's have fun in this RR! Thank you very much!